Dominic M. Antonelli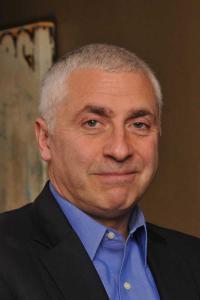 Location:
Cleveland, Ohio
Phone:
216-861-2222

Fax:
216-861-2220

Email:
Dominic is a graduate of Gilmour Academy and received his BA degree from Kenyon College and his JD degree from Case Western Reserve University.
Dominic has had over 25 years of experience dealing with all aspects of divorce and dissolution, including allocation of parental rights and responsibilities, the equitable division of marital estates and spousal and child support issues.
Mr. Antonelli is well versed in using alternative dispute resolution techniques to bring about successful results for his clients in an expeditious manner. He is a founding member and past president of The Center for Principled Family Advocacy and is also a Founder and current member of the Cleveland Academy of Collaborative Professionals. The Cleveland Academy is a group of elite collaborative practice professionals who focus their practice on collaborative solutions to family law disputes.
In addition to his litigation practice, Mr. Antonelli is a Family Law Mediator and is trained in both Collaborative Practice and Principled Negotiation methods of alternate dispute resolution. He is a member of the Ohio Bar Association and the Cleveland Metropolitan Bar Association.
In addition to his legal practice, Mr. Antonelli is a prolific and highly sought after speaker on all topics of alternate dispute resolution throughout Northeast Ohio as well as being a national trainer in the area of Collaborative Practice.
Areas of Practice
Divorce
Spousal Support
Child Support
Alternative Dispute Resolution
Family Law
Education
Case Western Reserve University Law School, Cleveland, Ohio
Kenyon College, Gambier, Ohio
Professional Associations and Memberships
The Center for Principled Family Advocacy, Founding Member and Past President
Cleveland Academy of Collaborative Professionals, Founder and Member
Ohio Bar Association, Member
Cleveland Metropolitan Bar Association, Member